Where to Shop for Activewear in Los Angeles
---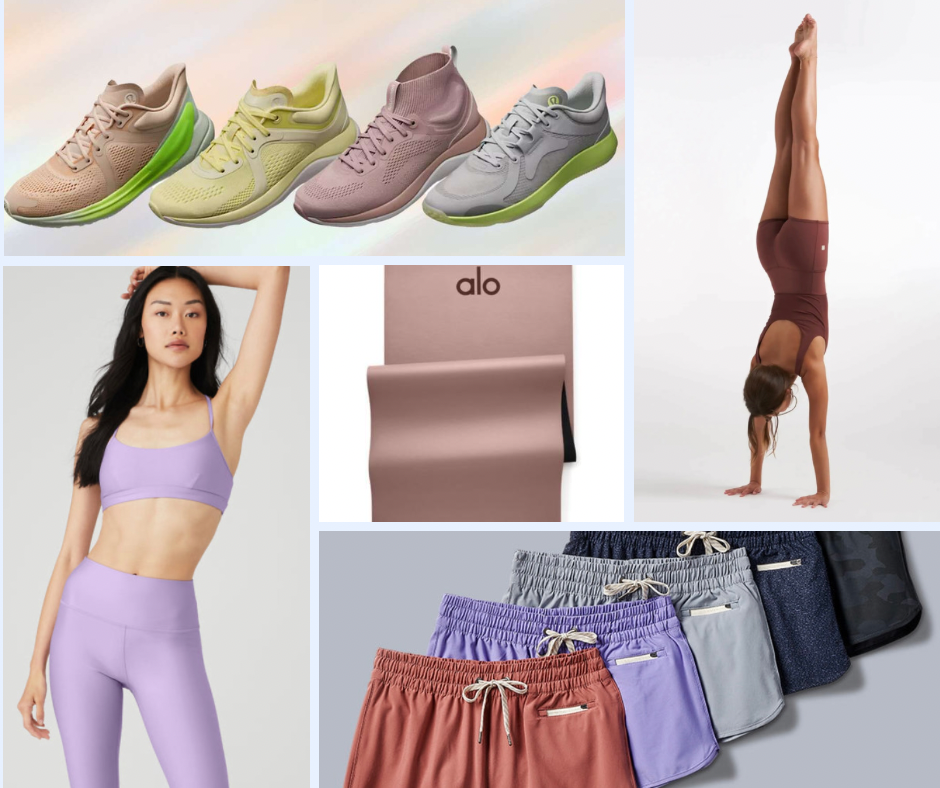 ---
Los Angeles features the best activewear and Athlesiure in the world, capturing the trends of contemporary fashion that can be worn from the "studio to the street".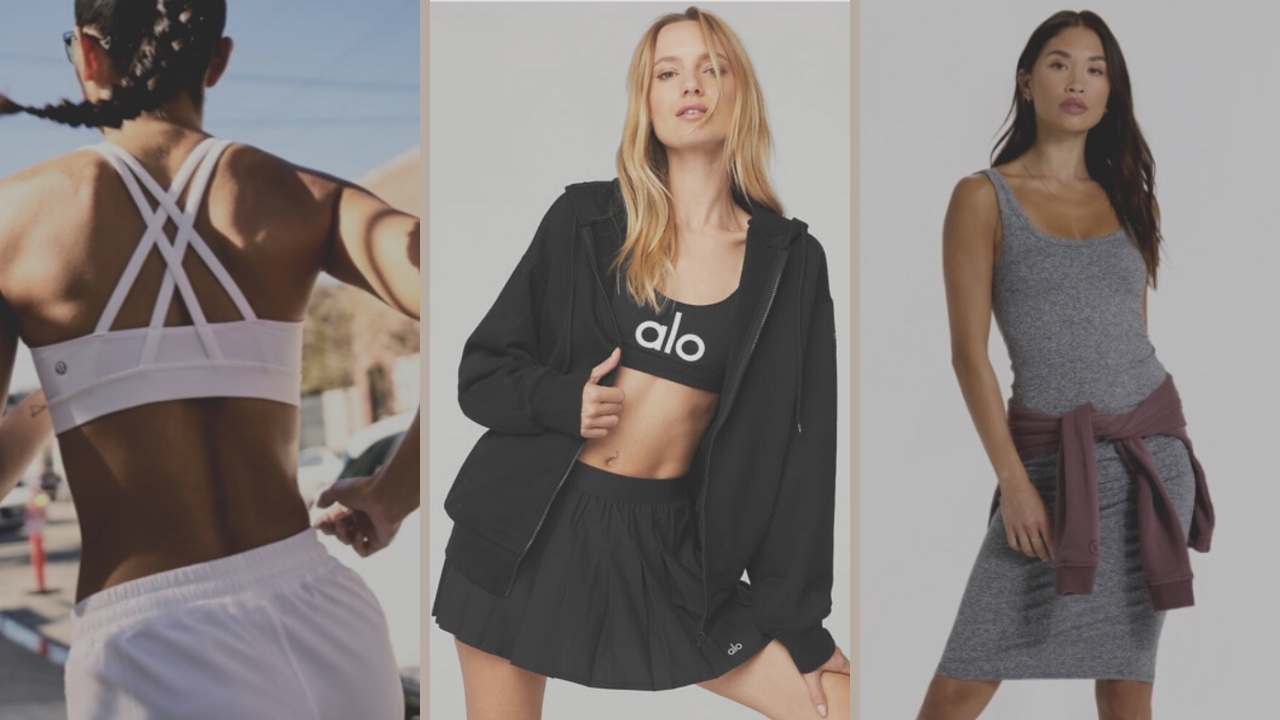 Activewear is technically constructed to enhance athletic performance.It should support you and let your body breathe. It should make you feel unstoppable!
Typical products in women activewear are:
Leggings, bras, tank tops, crop tops, bodysuits, biker shorts, shorts, skorts, long/short sleeve tops, joggers, hoodies, windbreakers and running jackets.
Fashion Trends in Activewear
Performance and functionality. Digital prints, four way stretch and moisture-wicking materials, innovative support for sports bras and seamless silhouettes are all about this season. Spring/Summer season is all about the bodysuit.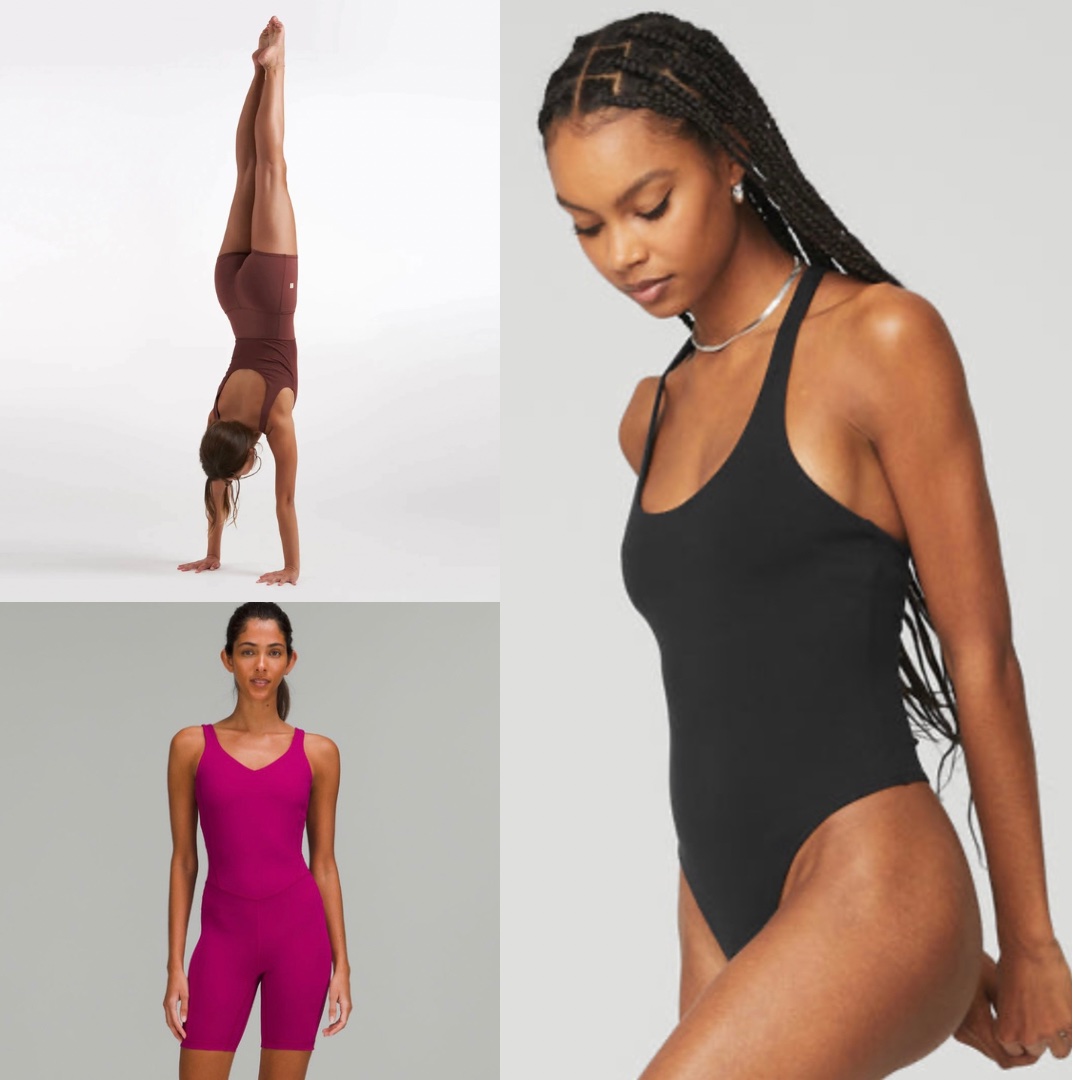 New fabric trends in activewear include temperature control, moisture- wicking, odor control, and sustainability. lululemon's world class fabrics, innovative design, and functional technology are what set them apart from the rest. Luon, Luxtreme, Nulu and Everlux are just some of their patented fabrics.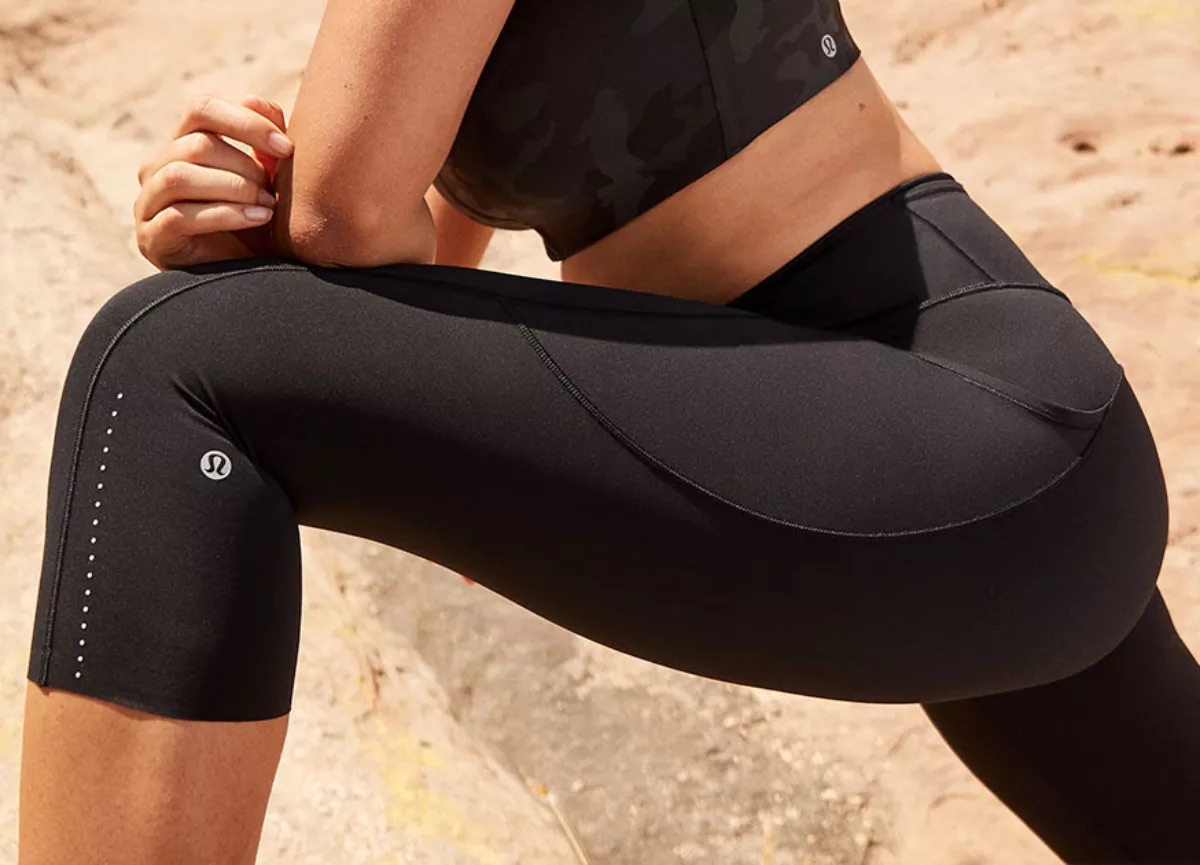 How to Pick the Right Product
1. Identify your activity i.e running, yoga, pilates, cross training, etc.
2. Select a breathable moisture-wicking fabric. There are many sustainable options.
3. Choose support, again depending on workout. Running-Extra support Yoga- Light Support.
That strappy top might be cute and perfect for yoga, but it might not hold everything in place well enough during a HIIT session. For higher-impact workouts that require more movement, look for workout clothes made with nylon or spandex– they're stretchy enough to allow a full range of motion, while also providing support.
Common mistake people make is buying what they like. There are so many options, you can look good and have the right performance gear.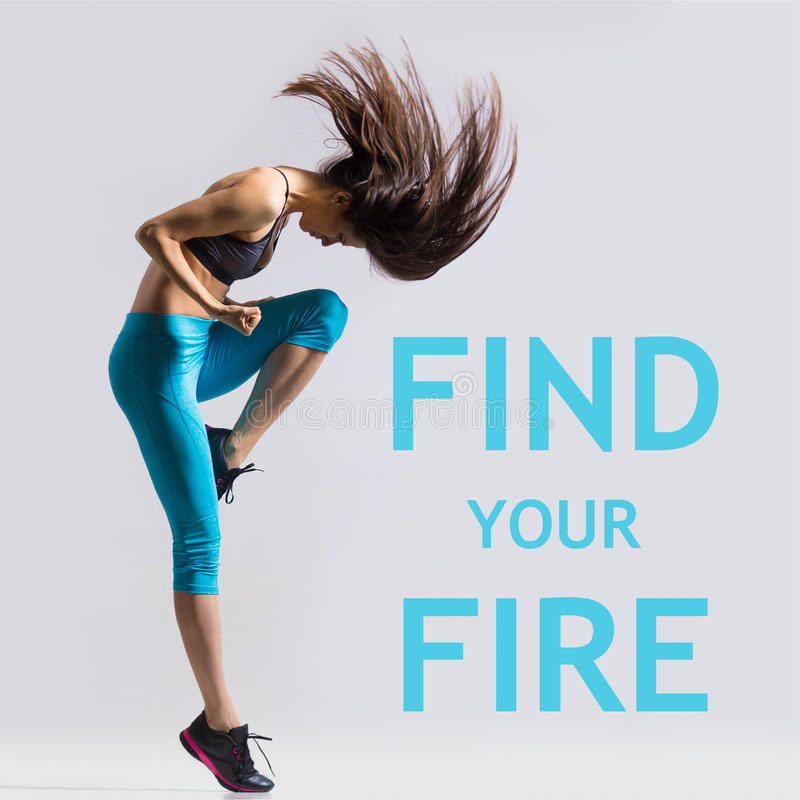 4. The effect that color has on mood, energy, productivity, and concentration has been proven in several studies across many industries, and it seems looking at and wearing a certain color can impact your workout.
RED Crossfit/Boxing- Red is a powerful color and, as the longest wavelength in the spectrum, can ramp up your workout by increasing your heart rate. It's perfect for boxing or crossfit.
GREEN Running- Green provides a restorative experience. It's why you love running outdoors in the summer. When you're relegated indoors during the colder months, wearing green can mimic those effects and give you that extra boost you need on mile four.
NEON Dance, Cardio, HIIT- Neons and fitness gear have always been a great pair. And that's because a little jolt of fluorescence can stimulate the brain for those high-intensity workouts.
BLUE Weightlifting- Blue has been shown to boost productivity and concentration levels.
NEUTRALS Yoga, Pilates, Meditation- Sandwashed palettes of light pinks, pastels, and neutrals signal the brain to chill out. That's exactly what you need when your fitness and wellness coincide.
Best Places to Shop Activewear
Alo Yoga-Go from studio to street with fashion forward leggings, jackets, bras, bodysuits & accessories. Ultra-soft fabrics & studio essentials. Their Airlift fabric has a second skin fit and feel and sculps and smooths like no other. Alo began in Los Angeles in 2007 and has grown to 14 stores nationwide and is featured in select department stores: Bloomingdales, Saks Fifth Avenue, and Neiman Marcus. Alo is all about keeping things kind and clean, from the way they make their clothes to the amount of daily waste they produce.
FableticsFabletics is an affordable activewear brand offering color-coordinated yoga gear, loungewear, streetwear, athletic clothes, and accessories that are as stylish as they are functional. Shop leggings, bras, and more at prices you'll feel good about in sizes ranging from XXS-4X. In 2013, Co-founder Kate Hudson, actress, author, mom, and workout fanatic launched Fabletics, a fitness-wear brand built on a flexible affordable membership model. They have now grown to over 70 brick-and-mortar stores. Fabletics is constantly launching eco-conscious styles designed to go easier on the environment and we will continue to champion sustainability and experiment with additional ways to become more responsible.
Free People Movement-Owned by Urban Outfitters which opened their first store in the early 1970's in Philadelphia, Pennsylvania called Free people. His second store was called Urban Outfitters. The Free People Movement collection is designed for your active, on-the-go life. Boho clothing for the creative spirit has always been Free Peoples philosophy. Cut in flattering silhouettes that enhance mobility and motion-minded ease, the workout-ready wear features cutouts, mesh panels, and moisture-wicking technology for maximum breathability.
lululemon-lululemon athletica is a Canadian athletic apparel retailer headquartered in Vancouver. It was founded in 1998 as a retailer of yoga pants and other yoga wear, and has expanded to also sell athletic wear, lifestyle apparel, accessories, and personal care products. Based on the "Science of Feel", Lululemon sets themselves apart from the rest in three major categories: signature fabrics, functional body-complementing fit, and brand recognition. Lululemon is adopting practices and creating solutions that enhance our products, minimize negative impact, and contribute to restoring the environment.
Vuori-Vuori was founded in 2015 by a San Diego-born Joe Kudla, a former Dolce & Gabbana model turned accountant. Vuori makes premium performance apparel inspired by the active coastal California lifestyle; an integration of fitness, surf, sport, and art. Vuori has taken the activewear
market by storm, growing a loyal customer base and retail stores that spans 13 locations across California, Colorado and Arizona. Vuori uses recycled and organic materials, they are carbon neutral and have removed 80% of plastics from the shipping and supply chain
Price Points
Free People Movement and Fabletics offer affordable functional activewear
Vuori California inspired styles at moderate prices
Alo and lululemon offer higher quality performance fabrics that also come at a higher price point
What is Available in LA
Los Angeles offers contemporary fashion forward activewear, leading the way in new trends and innovative fabrics.
Abundant shopping locations with unique contemporary stores.
Brands that are constantly on a path towards a sustainable future. Lululemon leads the way in substainabilty. They have just launced the world's first mushroom leather bags. The new Mylo products are part of Lululemon's partnership with California-based Bolt Threads. Mylo is created from renewable mycelium, the root structure of mushrooms. The cruelty-free material is similar to traditional in feel and texture. Taking only two weeks to grow, it can be adapted to any kind of finishing, embossing, or color. This mycelium-based vegan leather helps eliminates the need for any animal or other petroleum plastic-based synthetic leathers. The Lululemon Meditation and Yoga Mat Bag, and the Barrel Duffel Bag feature the Mylo material. From the woven handles to braided pulls, the company displays the material's properties and functional uses.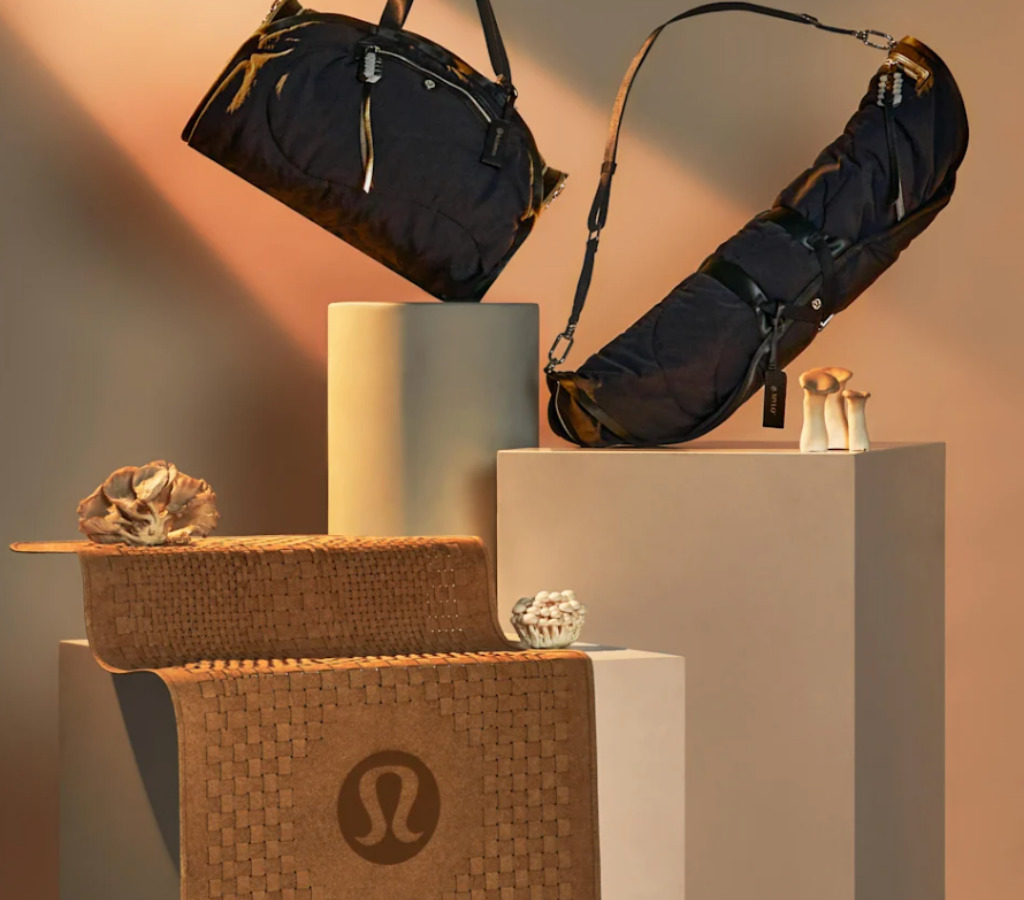 Apart from these new yoga accessories, Lululemon unveiled a sustainable collection featuring dyes made from upcycled orange and beet waste. In addition, the company launched a "Lululemon Like New" re-commerce program. Through this initiative, customers can trade in their gently used clothes in exchange for an e-gift card. These products will be then cleaned to use again, and for those that can't be reused, they will be sent for recycling.
Visional is a private shopping app for consumers to shop from local stores with the help of a real person and using live video. We have a complete package of discovery, live shopping, e-commerce, delivery and customer service all in one place and a completely new and different way of shopping online. You can book your private time and get the attention of a product expert from a retail store real time who is going to help you find the best products and you can work with the same expert again if you like their work.
You can download the iOS app and start exploring now, and also check out Visional on Instagram for the latest products and deals.
---