Tips on Shopping for Handbags, and local options in Los Angeles
---
---
A good handbag is a wardrobe essential. You might think the quickest way to get ready for the new season is to fill your closet with the latest fashion trends. The savvy shoppers know the key to embracing the new season is all about the handbag. Handbags refresh your look in no time giving your everyday look a new boost.
Choosing your bag depends on your personal taste. There are tons of chunky chains, hobos galore, and a slew of pillow-like, puffy, padded bags. If you like to have everything to hand, you'll be pleased to find that the popular tote bags this seasons have been supersized, offering plenty of room for all your essentials. Prefer to be hands-free? Then you'll want to look for a cross-body bag. And it's not all just about designer handbags either. While the designers might set trends, straight-to-market brands have bags that mirror and reflect the key looks for a fraction of the price.
Tips on Buying a Handbag
Choose your use; evening, day bag , work-to-gym, festival, travel
Size-Think about the essentials you always keep in your bag and make sure that your handbag has enough room to accommodate them. Depending on whether you're going to use the bag at work or when going out on the town can help you determine what size makes the most sense for you.
Color-When you buy a handbag, it's important to find one that will match well with your wardrobe.
Functionality-When buying a handbag be sure to take into consideration how secure your belongings will be held inside. If you're a city gal, or just generally around hoards of people, a zipper or button top is a wise decision to avoid spillage or stolen goods.
Comfortability-A handbag is meant to be carried around and it's important you consider how you're most comfortable carrying your purse. Do you prefer carrying your bag on your shoulder or on the crook of your arm? Consider the length of the handles and how they coincide with how you like carrying your bag.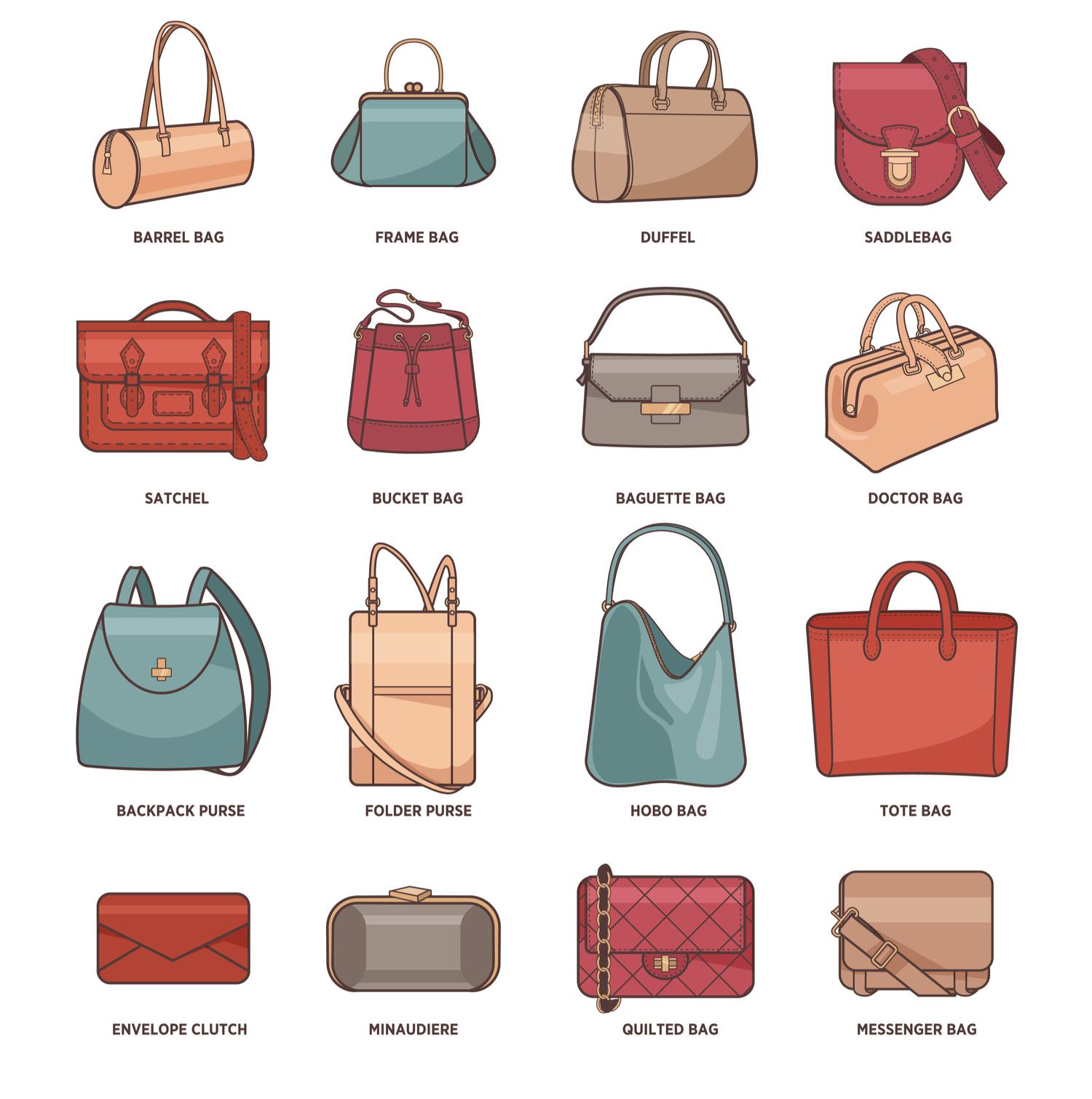 Trends 2022
Styles
CRESCENT SHAPE Crescent bags are one of the key handbag trends to know about for the fall/winter 2022 season. Crescent shapes to half moons, this is undoubtedly the shape of the season. Cool and contemporary, this '90s inspired design will add instant polish to any outfit. The clean lines and smooth exterior makes it a go-to for the minimalist. The crescent bag will sharpen your look in an instant.
XXL TOTE BAG-Go big or go home is the case with this handbag trend. This supersize bag will be able to stash all the essentials, your gym kit, and your wrap all in one accessory. Season after season, we've been seeing new takes on the big bag trend, including quilted totes, woven shoppers, and basket bags. It's all about XXL totes for fall
SHOULDER HOBOS-Hobo bags are back in a big way, and this go-'round, the slouchier, the better. This mid-sized carryalls will reign supreme available in an array of colors and textures.
Utility and function will remain steady throughout this year. Doubled up bags with micro bags attached to larger It turns out that bags will have their own accessories this fall, whether it has a wallet attached by a chain or a coordinating micro bag intended to be worn together with a bigger style.
FAUX FUR-Designers are into all things fuzzy for fall. playful takes on fall bags that infuse cool textures, unexpected colors, an element of lightheartedness.
Texture plays a key role with cute crochet and basket weaves making an appearance as well as embellished detailing and statement fringing.
Sustainability
There is an increased interest in leather alternative handbags that have a reduced environmental impact. Stella McCartney's mushroom leather bags have become a vegan alternative, and brands like Santos, makes bags from cactus leather, and Junes, which incorporates plastic waste into cute biodegradable mesh totes, prove sustainability is more than just a trend.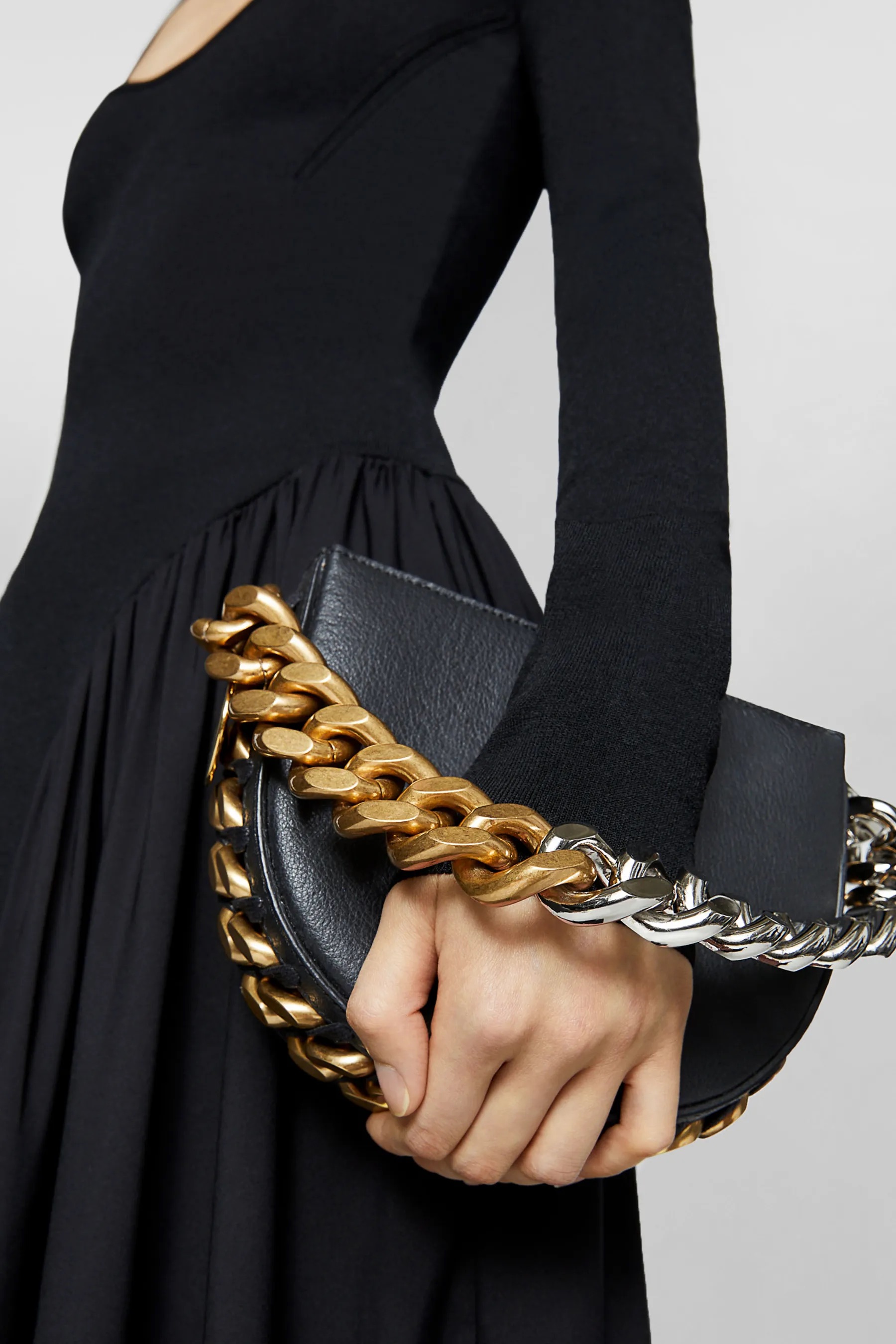 Lululemon has just launched the world's first mushroom leather bags. The new Mylo products are part of Lululemon's partnership with California-based Bolt Threads. Mylo is created from renewable mycelium, the root structure of mushrooms. The cruelty-free material is similar to traditional in feel and texture. Taking only two weeks to grow, it can be adapted to any kind of finishing, embossing, or color. This mycelium-based vegan leather helps eliminates the need for any animal or other petroleum plastic-based synthetic leathers. The Lululemon Meditation and Yoga Mat Bag, and the Barrel Duffel Bag feature the Mylo material. From the woven handles to braided pulls, the company displays the material's properties and functional uses.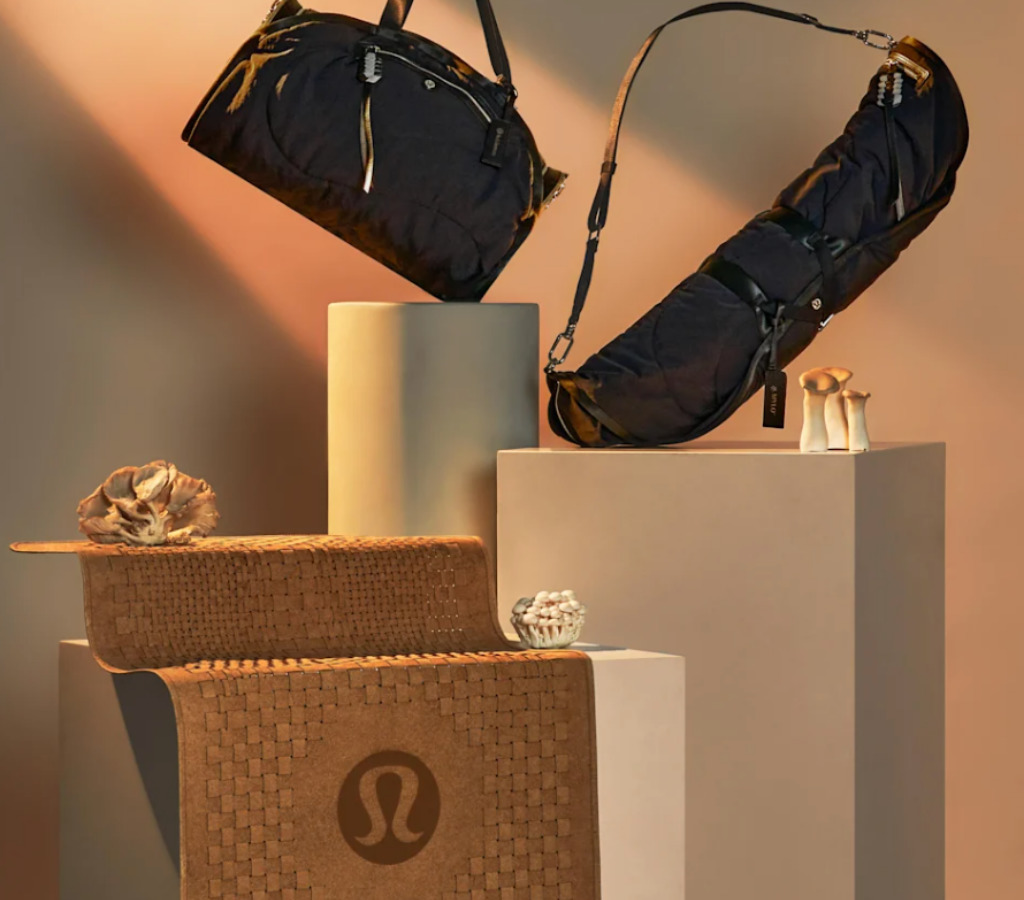 Here are a few things to look for when buying a sustainable handbag:
Recycled Materials: Recycled materials are a great material to look for while shopping for an eco-friendly wallet. This not only helps to reuse items found in the landfill but gives a second life to those materials. There are quite a few purses made from plastic bottles which tend to be durable.
Vegan Leather: If you choose to look for a vegan leather wallet try to look for a plant-based leather alternative such as apple or cork and avoid synthetic vegan leathers that might have plastic.
Natural Fibers: Natural fibers such as cotton are a good option especially organic natural fibers as these have less environmental impact.
Designer Investment Bags
Trends come and go, but there are definitely a few great, classic luxury handbags that are here to stay. Designer bags gain monetary value with time. When you decide to spend a certain amount on a beautiful bag, you want to know if it's a good "investment", an accessory capable not only to satisfyall the practical needs that a bag, even a designer handbag, must meet, but above all to make your outfits even more elegant and to last over the years. When buying an investment piece, opt for classic colors and silhouettes.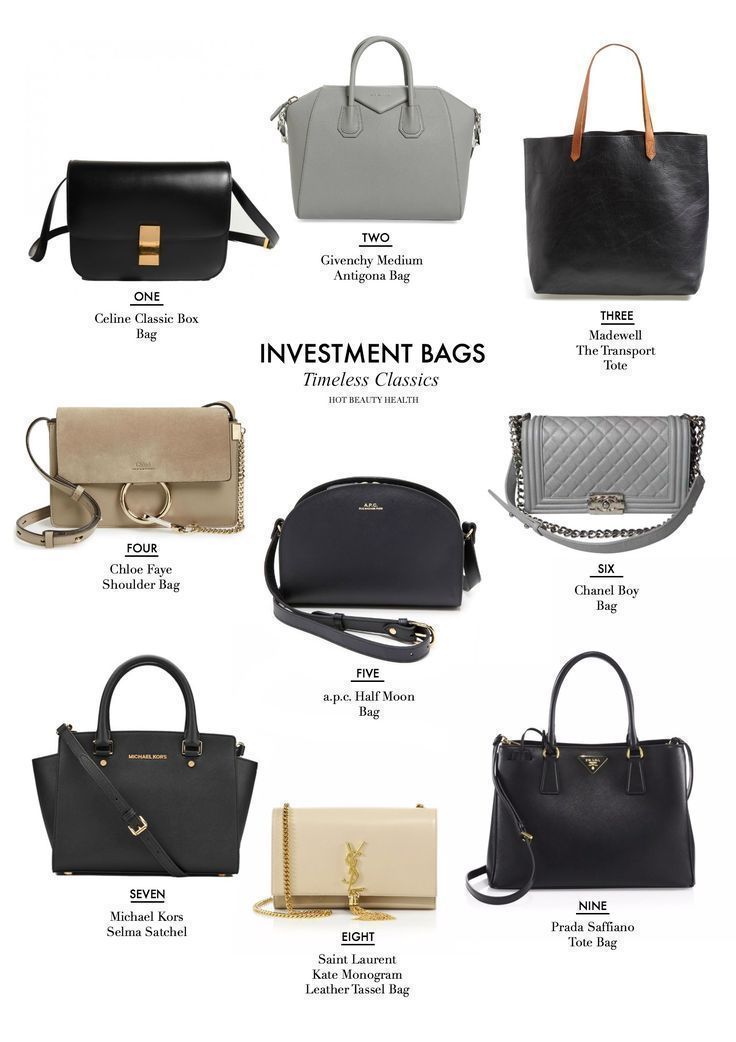 RODEO DRIVE, BEVERLY HILLS-Rodeo Drive is one of the world's most exclusive luxury destinations, from world-renowned fashion houses to unique local boutiques.
Rodeo Drive's three iconic, palm-lined blocks are home to more than 100 of the world's leading luxury brands including Gucci, Louis Vuitton, Valentino, Hermes Chanel, Prada, Tory Burch, Marc Jacobs, Balenciaga. You can also find new and upcoming designers as well as staples like Kate Spade, MZ Wallace, All Saints, Stella McCartney, Coach. Beverly Hills is also home to iconic department stores featuring Neiman Marcus, Saks Fifth Ave and Bloomingdales.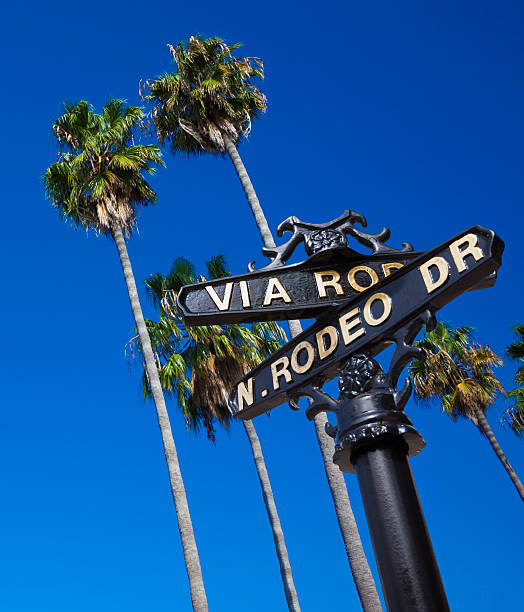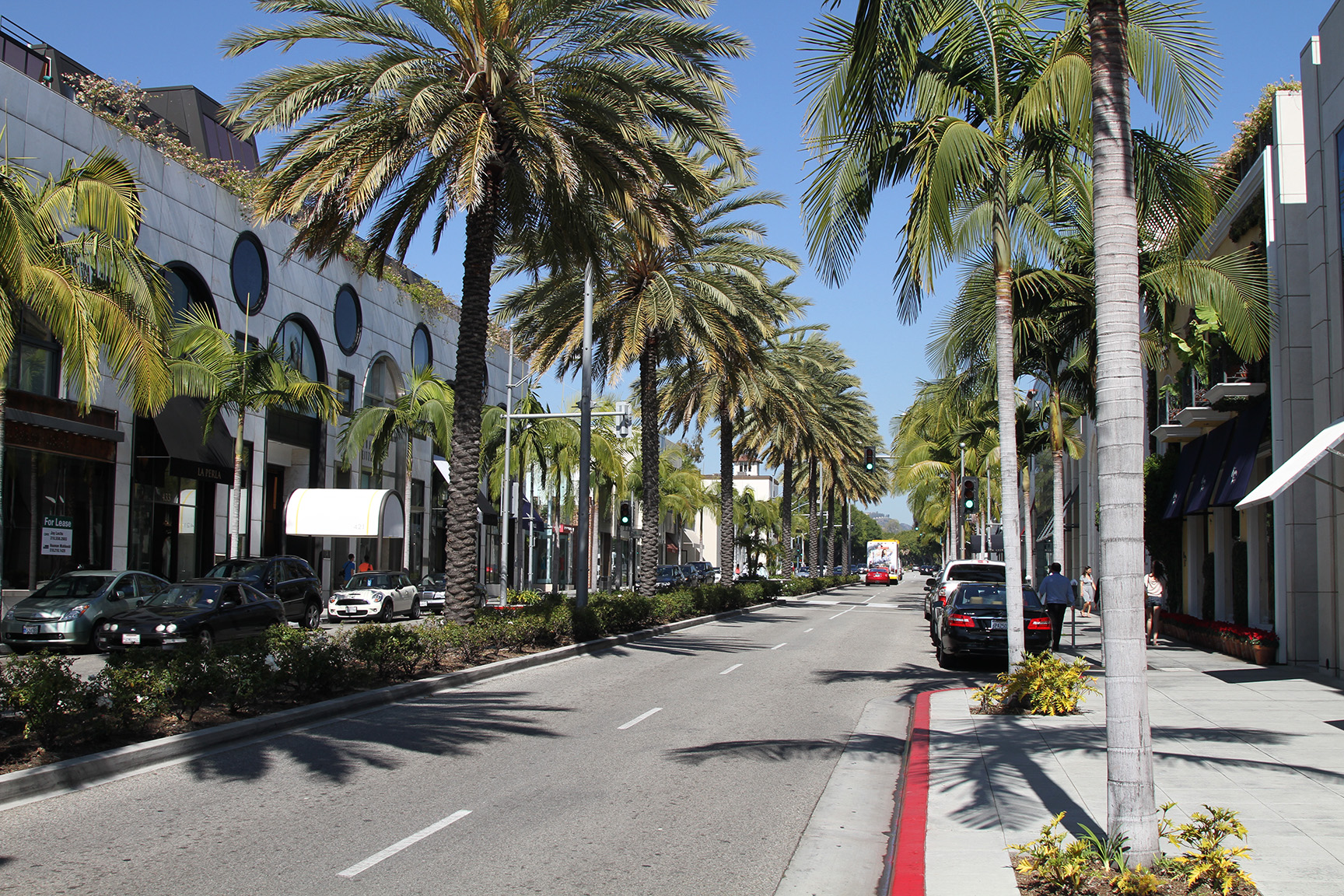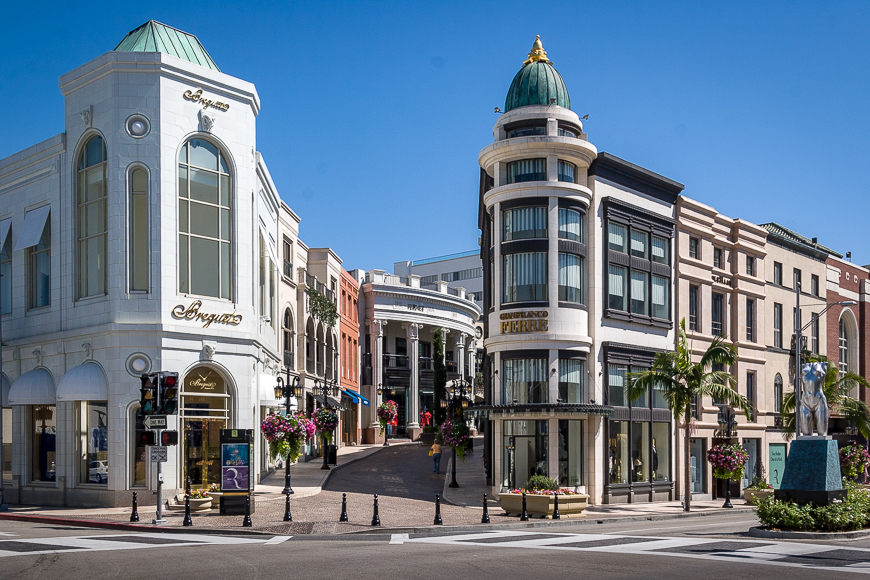 WESTFIELD TOPANGA & THE VILLAGE
Westfield Topanga & The Village at Westfield Topanga is L.A.'s world-class shopping destination. Westfield Topanga & The Village is a must see on any discerning shopper's list. From luxury fashion to LA's finest food, tempered with a careful selection of boutiques, Westfield Topanga & The Village captures the L.A. essence like no other shopping destination. Balenciaga, Gucci, Louis Vuitton, Saint Laurent and Versace are just a few of their many luxury shops. Westfield Topangs is also home to lucury department stores, Neiman Marcus and Nordstrom.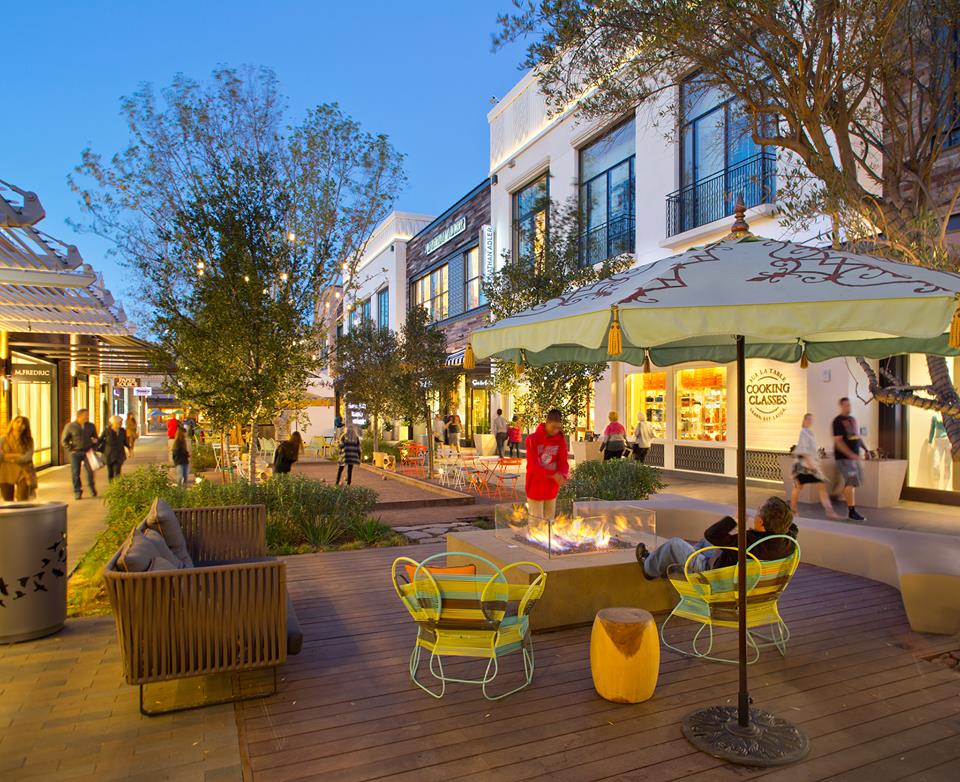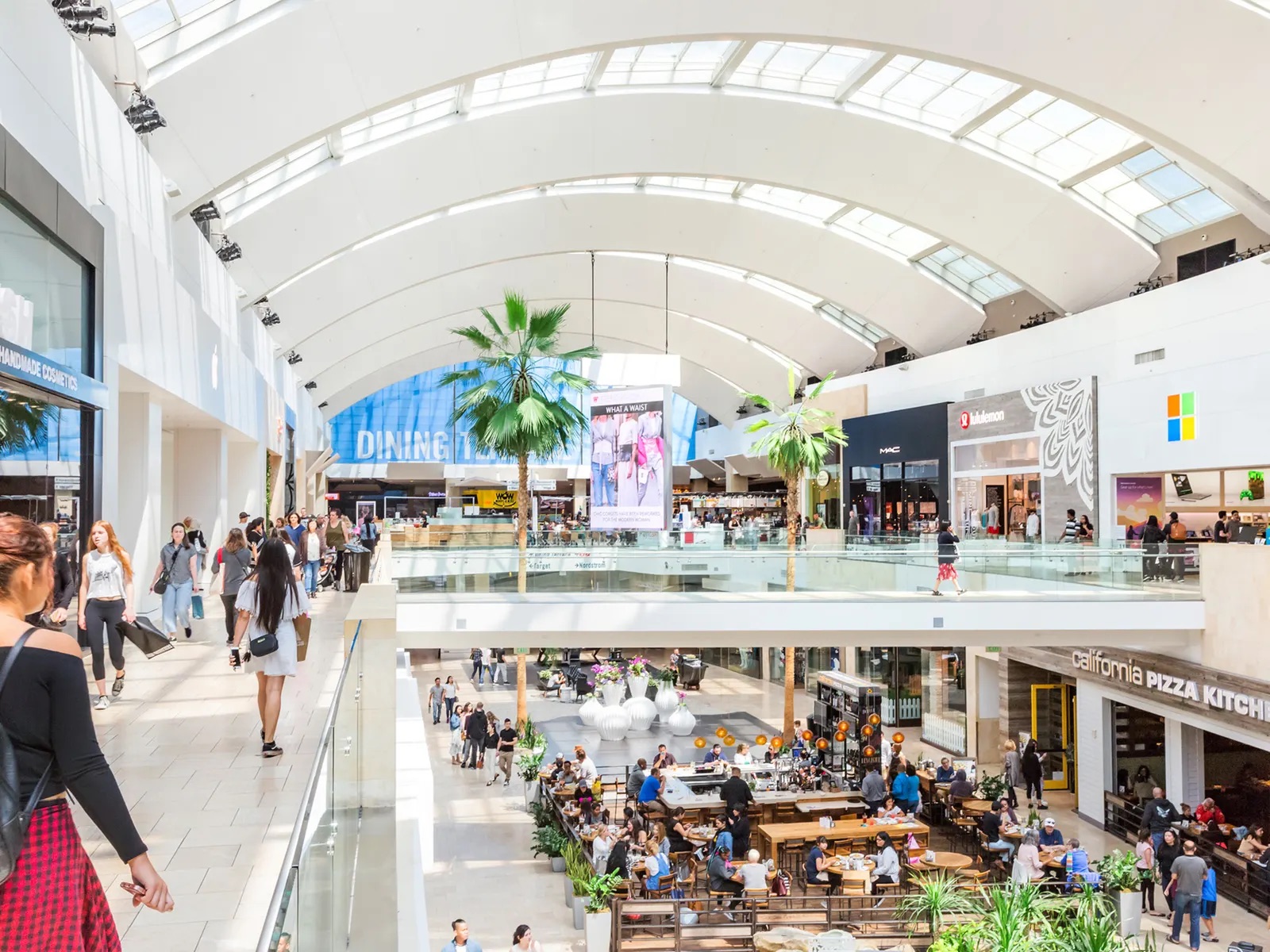 Visional is a private shopping app for consumers to shop from local stores with the help of a real person and using live video. We have a complete package of discovery, live shopping, e-commerce, delivery and customer service all in one place and a completely new and different way of shopping online. You can book your private time and get the attention of a product expert from a retail store real time who is going to help you find the best products and you can work with the same expert again if you like their work.
You can download the iOS app and start exploring now, and also check out Visional on Instagram for the latest products and deals.
---