Brick and mortar retailers should be online, but for the right reasons!
---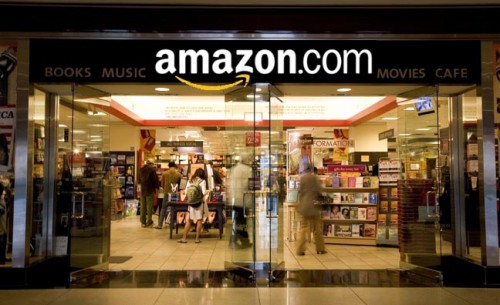 ---
Even though online commerce or ecommerce has been getting all the attention in recent years 90% of all retail transactions are still local, in brick and mortar store across every town and every country. That said, key for local retailers is that ecommerce is growing 15% year over year vs. general retail's 3% increase. How will the rates and trends continue into the future is a matter of debate depending on whom you talk to but everyone agrees retail as an industry is changing. And of course everybody knows by now that online retailers are also moving offline, including Amazon. People like to shop from local businesses for multiple reasons while taking advantage of the convenience of online shopping when needed.
This is more of a factor with Considered purchases - products which take more time to since and purchase and shoppers with higher incomes where traveling to the store will be a more costly proposition.
For local offline retailers establishing an online presence or even selling online is becoming more urgent every day. However, without proper planning and the right expectations going online might end up being more of a cost than a benefit. Here are some tips and questions to ask before taking the plunge to invest in your online adventure:
A. Why are you going online? This is a fundamental question you need to ask yourself honestly: - Is foot traffic at your store down? - Are sales falling consistently over the past 12 months? - Is your offline advertising ROI is coming down? - Are there specific changes in your local environment? The point here is that these same causes will most likely carry over to an online presence if not addressed. For example, if your sales staff are not trained or rewarded for performance, your store is not clean, organized or products not updated the additional foot traffic will NOT help, in fact it will be a negative because people will tell their friend about negative experiences 13 times more than positive ones. If customers are not treated well or paid attention to, if you don't have proper training for your sales staff - these are all things that will be negatives on your store and will drive traffic away.
B. When you have the WHY addressed, the next step is deciding how to move online: Options are:
1. Start with an informative website which would be your central presence online: As you can see from the Local Population tool the majority (over 95%) of what is considered local population live outside a store's 1 mile radius, so you need to think of ways you can actually reach and serve your local population before thinking about going outside. the ways you can do this is to provide such enticing deals and value that your customers will take time out of their busy schedules to physically come to your store. This is a major challenge and one that is getting worse with time, not better. Or you can provide services to your local clients that eliminates the need for them to physically come to your store all the time, but still receive the personal service they love you for. Services like "salesperson assisted" remote sales which is available now, or augmented reality which will be available in the future will help in this case. Remember: designing and creating a website can be like building a house yourself and have a wide range from quick and simple to extensive and expensive. And, expensive does not always translate to better results for everyone.
2. Setup an online commerce site, which expands your sales to people outside your immediate reach, but is an entirely new business really requiring time and investment not the least of which is proper merchandising and marketing for the online customer.
C. What are your products? The products and services your sell will have a significant role in if and how you setup your online presence, and which tools to select in your technology mix (stack). If you are selling a niche product you have a better chance of reaching and building relationships online, but you need to have tools and services to engage customers if you're selling products that are physically large, such as furniture, specific artwork, automobiles or that include a service aspect such as interior design your strategy and plan will have to be created for those. Ultimately, regardless of the type of online presence there are some common tasks (and investments) you need to make. Many of the below services also fit under the "Retail CRM" or customer relationship management realm.
1. Search engine marketing: consider the expenses of coming up on the first page of Google for your local market when people search online - not an easy or inexpensive undertaking but it is a must once you go online. As an option you can join local search companies such as Yelp but they are also not cheap and do take time to maintain.
2. Social media marketing: you don't have to (actually should not) be on every social network but you need to have presence on a couple of networks where your target demographic spends most time. You can optimize using social sharing tools but consider the fact that people are smart and will know if your twitter feed is full of automated posts from your Facebook page. Consumers appreciate and reward original, honest engagement so focus on doing well in a couple of spots. (Facebook, Pinterest, Houzz, Twitter, LinkedIn, Instagram, Snapchat are some of the top options but you should look further to see where you customers hang out most)
3. Customer service: you have to respond quickly to people emailing or messaging you regarded of the bad or good nature. No response, or defensive comments will actually hurt your reputation and be negatives. And your customer service needs to be provided by informed people, preferably your sale people or yourself, not someone who knows nothing about your products or business or local scene.
4. Delivery: shoppers are expecting more and faster delivery options, even things such as Buy-Online-Pick-Up-in-store (BOPIS) or buy online return in store (BORIS) will help serve your clients better.
5. Email (and/or SMS) communications: whether for marketing or order management and other service notifications you need to have a well planned, and balanced approach to stay in touch with prospects and customers. Luckily there are a few well established players in this area. A solid email plan is usually a part of your retail CRM program.
6. Omni-channel: In today's retail and definitely in the future you want a system in place which will be seamless across any touch point your customers want to do business with you so try to find solutions which will provide the most comprehensive reach across touch points, and increasingly most important MOBILE. Try to avoid building a hodge-podge of different tools which will be difficult to manage and maintain in the long term, even if each looks great right now. Your technology pieces will be updated by the vendors regularly, which is good, but each change in one tool will require checking compatibility with others and might add additional expenses you are not planning for. And all this takes time, and of course time is money, not to mention the pain and hassle!
7. How technical do I have to be? Pretty much all the tools and tactics require decisions and investment in some technology so you will have to have either some knowledge yourself on what would be the best technology stack for your store or need to have a trusted advisor helping you. Truth is that retail owners and managers already have their hands full with skills they need to have so expecting them to also be technically savvy is not reasonable. That said, you will be best positioned if you at least know the tools you'll be using from the consumer side And have some basic understanding on how things work in technology you are buying. Even with the best of intentions the vendors are communicating from the point of view of someone who has done the implementation many times as opposed to the customer who has never been thru this implementation. Focus, and ask question on the actual "Implementation" for your store, with existing technologies or even if all new.
Visional is a private shopping app for consumers to shop from local stores with the help of a real person and using live video. We have a complete package of discovery, live shopping, e-commerce, delivery and customer service all in one place and a completely new and different way of shopping online. You can book your private time and get the attention of a product expert from a retail store real time who is going to help you find the best products and you can work with the same expert again if you like their work.
You can download the iOS app and start exploring now, and also check out Visional on Instagram for the latest products and deals.
---